Today We're Going to Party Like It's 1899
The Zentrale Randlage, which turned out to be my favourite club in this city, regularly brings acts here that I truly love. Most of the concerts that get my to bite in my ass ass as I couldn't go happen to be there.
At the moment they're in a little bit of trouble because of the oh so great GEMA (German Royalty Collecting Society) *cough* presented them a bill of €1500 for the last two years. So they're in need of help, any they can get, also yours! But what do you get out of that? Well a club that presents you for example this: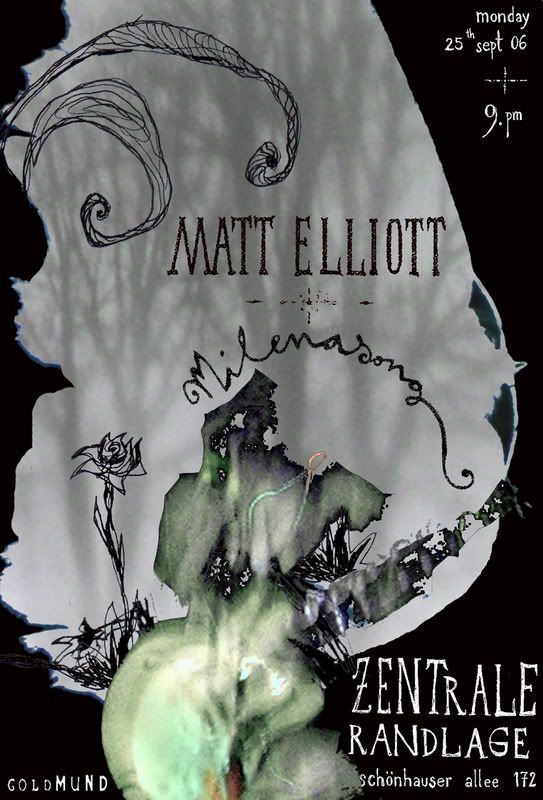 That's Matt Elliott and Milenasong, playing today (being the 25th of September). In case you don't know them yet, the lovely experience is just one click away, at their myspace pages.
So after you've been blown away by the beauty of tomorrow's performance (ha!), we'd all very much appreciate if you leave some donations :) Thank you and good night.